ASTM A888/CISPI301 Hubless Cast Iron Soil Pipe
Product Detail
Product Tags
ASTM A888/CISPI301/CSA B70 Hubless Cast Iron Soil Pipe
The gray cast iron soil pipes produced by centrifugal technology which are used in drainage sewer system and ventilation ducts system through a flexible linkage, which have have following advantages: flat straight, even pipe wall. high strength and density, high smoothness internal and external surface, no casting defect, easy installation, easy maintain, long using life, environmental protecting,fireproofing and no noise.
Internal and external painting: Black bitumen paint with an average dry thickness of 100 microns.
All pipe fittings are produced according to standard ASTM A888-05 /CISPI301/CSA B70 and not inflammable and not combustible.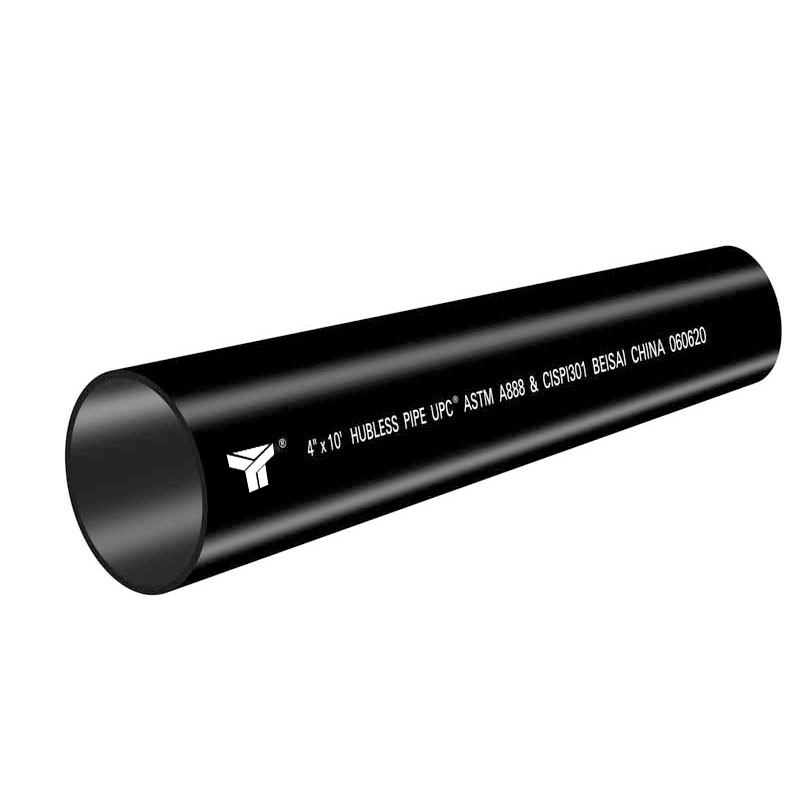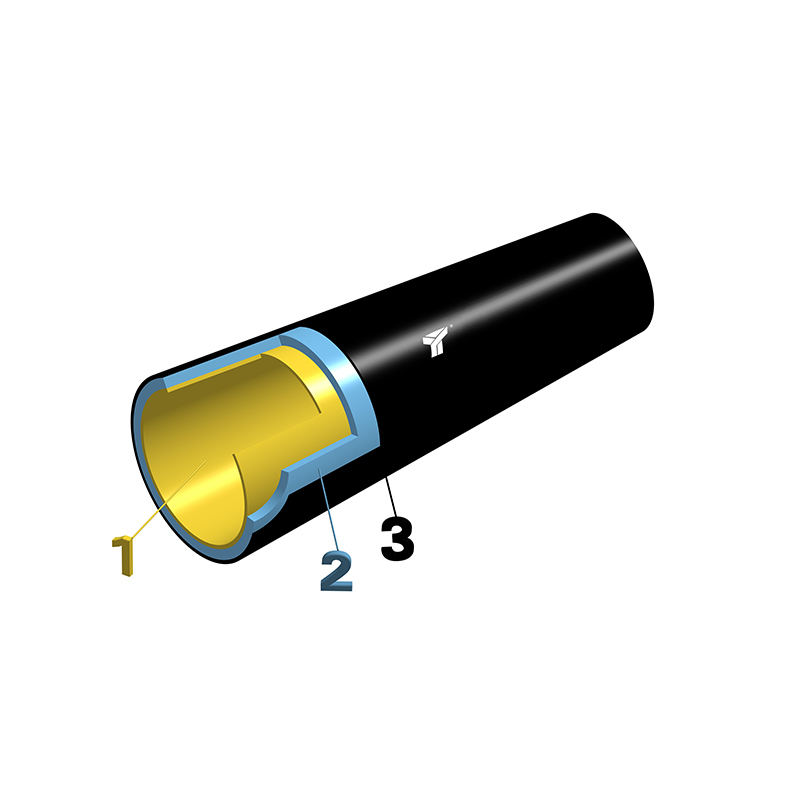 Code

Size

ID

OD

Barrel Thickness, T

Laying

PC/Pallet

 

Length, LB

 

Inch

B

J

Nominal

Min

10 ft ± 0.50 in

 

(3048 ±13 mm)

NH0156

1 1/2 ″

1.5±0.09

1.90±0.06

0.16

0.13

120

72

 

(38.1± 2.29)

(48.26±1.52)

 

3.3

3048

NH0158

2″

1.96±0.09

2.35±0.09

0.16

0.13

120

68

 

(49.8±2.29)

(59.69±2.29)

 

3.3

3048

NH0160

3″

2.96±0.09

3.35±0.09

0.16

0.13

120

44

 

(75.2±2.29)

(85.09±2.29)

 

3.3

3048

NH0162

4″

3.94±0.09

4.38 + 0.09−0.05

0.19

0.15

120

36

 

(100.08±2.29)

(111.25 + 2.29)(−1.27)

 

3.81

3048

NH0164

5″

4.94±0.09

5.30 + 0.09− 0.05

0.19

0.15

120

21

 

(125.48±2.29)

(134.62 + 2.29)(−1.27)

 

3.81

3048

NH0168

6″

5.94±0.09

6.30 + 0.09− 0.05

0.19

0.15

120

18

 

(150.88±2.29)

(160.02 + 2.29)(−1.27)

 

3.81

3048

NH0170

8″

7.94±0.13

8.38 + 0.09− 0.09

0.23

0.17

120

10

 

(201.68±3.3)

(212.85 + 3.3)(−2.29)

 

4.32

3048

NH0171

10″

10.00±0.13

10.56±0.09

0.28

0.22

120

8

 

(254±3.3)

(268.22±2.29)

 

5.59

3048

NH0172

12″

11.94±0.13

12.50±0.13

0.28

0.22

120

6

 

(303.28±3.3)

(317.5±3.3)

 

5.59

3048
| | | | | | |
| --- | --- | --- | --- | --- | --- |
| Size | Wall Thickness | Min Inside Diameter | Outside Diameter |   |   |
| inch | min(mm) | min (mm) | min(mm) | max(mm) | actual OD(mm) |
| 1½ | 3.6 | 35.5 | 46 | 50 | ≥48 |
| 2 | 3.6 | 47.8 | 57 | 62 | ≥60 |
| 3 | 3.8 | 73 | 83 | 87.5 | ≥86 |
| 4 | 4.4 | 98.6 | 109 | 114 | ≥112 |
| 6 | 4.8 | 148 | 160 | 166 | ≥164 |
| 8 | 5.5 | 197 | 213 | 219 |  ≥216 |
| 10 | 7.1 | 246 | 267 | 271 | ≥269 |
| 12 | 7.1 | 297 | 318 | 322 | ≥320 |
| 15 | 9.2 | 370 | 397 | 402 | ≥400 |
---
Previous:
Cast Iron Pipes With Epoxy Paint 1990 Single Spigot and Socket Cast iron drain/ventilating Pipe  – YONGTIA
---