Cast Iron Drainage Sewage Pipe
Product Detail
Product Tags
The gray cast iron soil pipes produced by centrifugal technology which are used in drainage sewer system and ventilation ducts system through a flexible linkage.
Which have following advantages: flat straight, even pipe wall. high strength and density,high smoothness internal and external surface, no casting defect, easy installation, easy maintain, long using life, environmental protecting, fireproofing and no noise.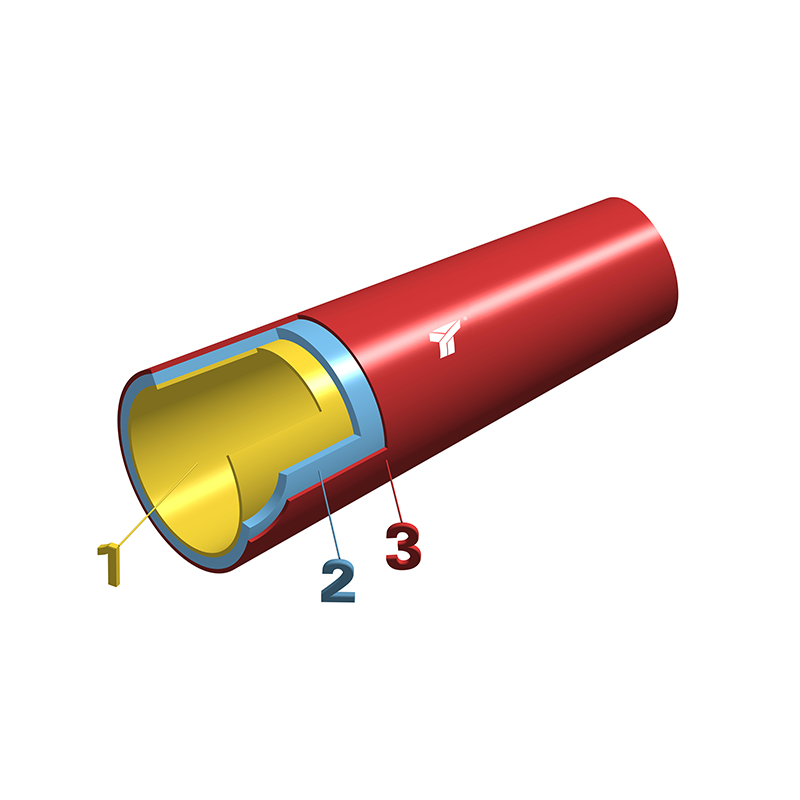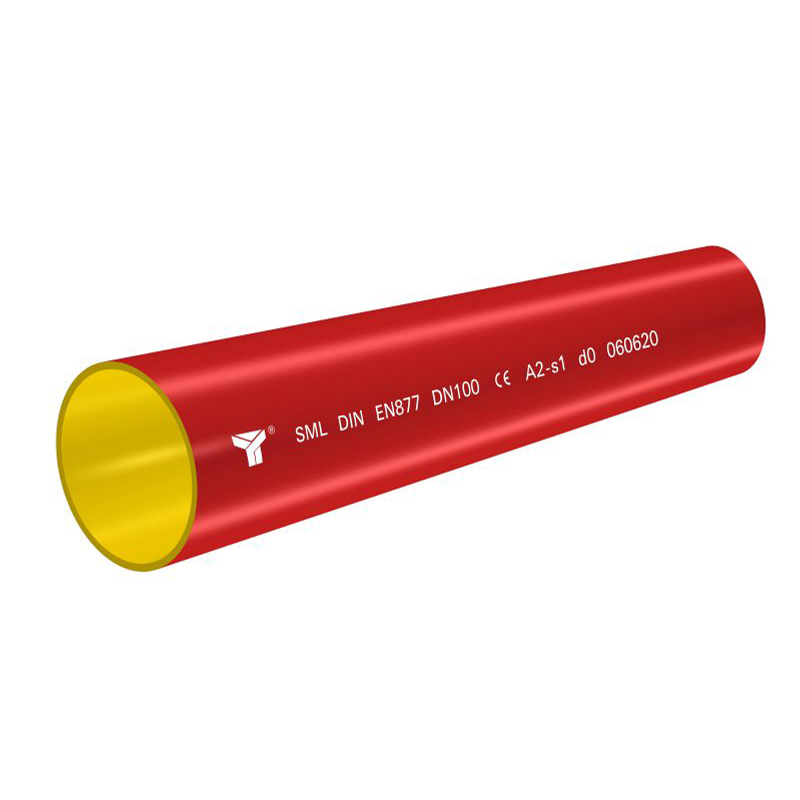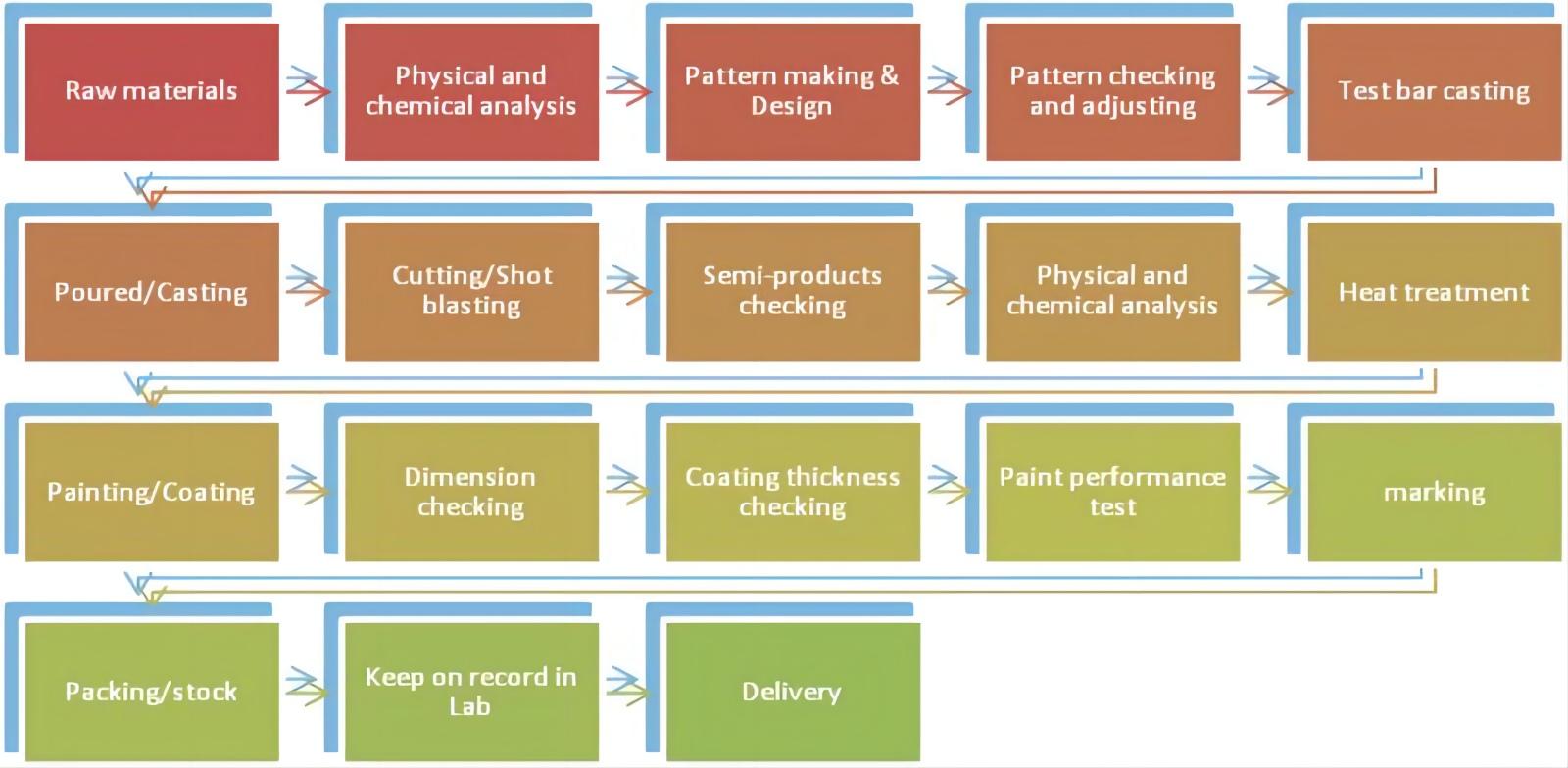 DN

External diameter DE(mm)

Wall thickness (mm) T

Unit weight

Length L

Nominal value

Tolerance

Nominal value

Minimum value

kg/pc

(mm)

40

48

+2, 

-1

3.0

2.5

12.90

3000+/-20

50

58

3.5

3.0

13.00

70

78

3.5

3.0

17.70

70

75

3.5

3.0

17.70

75/80

83

3.5

3.0

18.90

100

110

3.5

3.0

25.20

125

135

+2, 

-2

4.0

3.5

35.40

150

160

4.0

3.5

42.20

200

210

+2.5, 

-2.5

5.0

4.0

69.30

250

274

5.5

4.5

99.80

300

326

6.0

5.0

129.70
Internal painting: two-part epoxy resin painting, ochre colour RAL 1021, with an average dry thickness of 120 microns.
External painting: anti-corrosive primer painting, red-brown colour RAL 2001, with average dry thickness 60 microns.or two-part epoxy resin painting,red color RAL2001,with average dry thickness 100 microns.
Internal Coating: two-part epoxy resin powder coating, with an average dry thickness of 100-400 microns.
External Coating: two-part epoxy resin powder coating, with an average dry thickness of 100-400 microns.
The CE marking indicates a product's compliance with EU legislation and so enables the free movement of products within the European market. By affixing the CE marking to a product, a manufacturer declares, on his sole responsibility, that the product meets all the legal requirements for the CE marking, which means that the product can be sold throughout the European Economic Area (EEA, the 28 Member States of the EU and European Free Trade Association (EFTA) countries Iceland, Norway, Liechtenstein). This also applies to products made in other countries which are sold in the EEA.
However, not all products must bear the CE marking, only product categories mentioned in specific EU directives on the CE marking.
CE marking does not indicate that a product was made in the EEA, but merely states that the product has been assessed before being placed on the market and thus satisfies the applicable legislative requirements (e.g. a harmonised level of safety) enabling it to be sold there.
It means that the manufacturer has:
● Verified that the product complies with all relevant essential requirements (e.g. health and safety or environmental requirements) laid down in the applicable directive(s) and
● If stipulated in the directive(s), had it examined by an independent conformity assessment body.
It is the manufacturer's responsibility to carry out the conformity assessment, to set up the technical file, to issue the declaration of conformity and to affix the CE marking to a product. Distributors must check that the product bears the CE marking and that the requisite supporting documentation is in order. If the product is being imported from outside the EEA, the importer has to verify that the manufacturer has undertaken the necessary steps and that the documentation is available upon request. All pipes are produced according to standard DIN19522/EN 877/ISO6594 and not inflammable and not combustible.
---
---